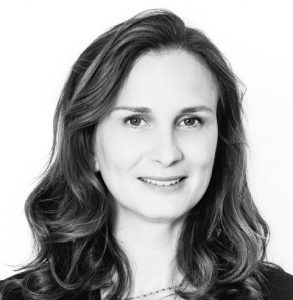 Anne-Sophie Olive is a Principal at Segalen + associés.
Anne-Sophie joined the company in 2012 and focuses on working with private equity investment businesses as well as building senior management teams of portfolio companies.
Anne-Sophie believes that deep market knowledge and understanding each client's specific culture and strategic goals, enables Segalen + associés to be long-term trusted advisers, particularly in helping to define clients' existing and future needs, as well as building successful leadership teams that embody their culture.
Prior joining Segalen + associés, Anne-Sophie started her career in investment banking. She worked in M&A with Morgan Stanley, JP Morgan and BNP Paribas in Paris, London and New-York focusing mainly on energy and metals and mining worldwide players.
Anne-Sophie holds an MSc in Management from HEC Paris, a Masters in Business & Tax Law from University Paris II Panthéon-Assas, and a Masters in History of Arts from Ecole du Louvre.
Anne-Sophie is a co-founder of the organization 3.0, a new generation of 30.com