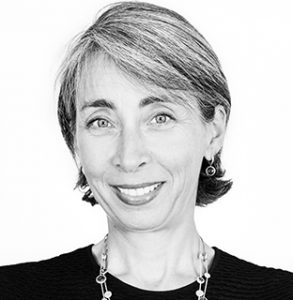 Diane Segalen has recruited partners, managers and board members for more than 25 years.
She specialises in executive committees and boards, building enduring client relationships based on trust and a commitment to achieving excellence. Driven by her passion for working intuitively and creatively with clients to help them achieve their goals, Diane founded Segalen + associés in Paris in October 2011 and oversaw its London launch in 2013. Prior to that, she was Vice-Chairman of CTPartners and opened the Paris office of this US-headquartered firm, which turned out to be one of the fast-growing new players of the industry.
From 1992 to 2005 she was with Heidrick & Struggles (H&S) in New York and Paris, with a break from 1993 to 1997 to launch Boyden's Paris office with a Partner from H&S. Diane began her career in investment banking in 1987 at Chase Manhattan Bank in New York and in Paris at Banque Arjil, with Compagnie de Presbourg, a listed private equity firm. She holds a Masters in Business Law from the University Paris II Panthéon-Assas. Diane is now an Independent Board Member at Alantra (listed on the Madrid Stock Exchange), the Vice President in Europe of Helen Keller International and on the board of trustees of the Orchestra of the Age of Enlightenment.