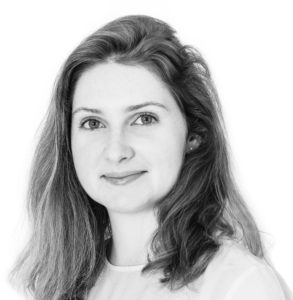 Emma Galatry is a Consultant based in London.
Emma joined S+a in April 2020 and leads mid-level searches primarily in the UK and France. She works across various asset classes – private equity, growth equity, private debt and real estate, and role types – investment, IR/fundraising, deal origination, portfolio management and senior advisor positions. She is also part of the Board practice, where she supports the leading Partners.
 Prior to joining, Emma worked 3 years at the executive search firm Walker Hamill focused on private equity recruitment. She supported pan-European funds on junior investment hires in the UK, the Nordics and France. She had experience handling all aspects of a search, including client pitching, candidate interviews and coaching, shortlist presentation process and offer negotiations.
 Emma is native French and Danish speaker, fluent in English, and holds a Master's degree in International Management and Strategy from Nova School of Business and Economics in Lisbon. She enjoys ballet dancing which she practiced for 14 years.