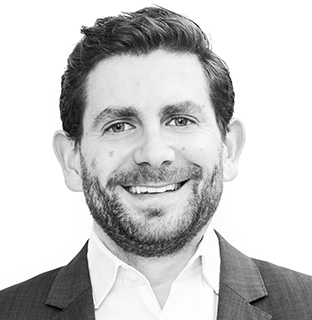 Tom Buckett joined Segalen + associés as Partner in June 2016.
He focuses on managing Segalen's relationships with alternative investments and portfolio company clients. Over the past sixteen years he has worked with a broad cross section of clients and this has allowed him to develop a genuine appreciation that each client is different, operationally and culturally. Tom and the wider team applies this understanding to tailoring each and every search.
Tom was previously at Heidrick  Struggles, which he joined in 2013. During his time there Tom was responsible for running the Global Real Estate practice between London and New York, co-ordinating a number of global projects. Prior to H&S, he ran CTPartners' Real Estate and Alternatives Practice, where he met Diane Segalen and was promoted to Partner in 2012. Tom started his career in equity sales with ING Barings and in 2005 joined Russell Reynolds Associates.
He has a BA in Philosophy from the University of Nottingham. Tom is a keen outdoorsman and has completed the Jurassic Coast triple marathon.